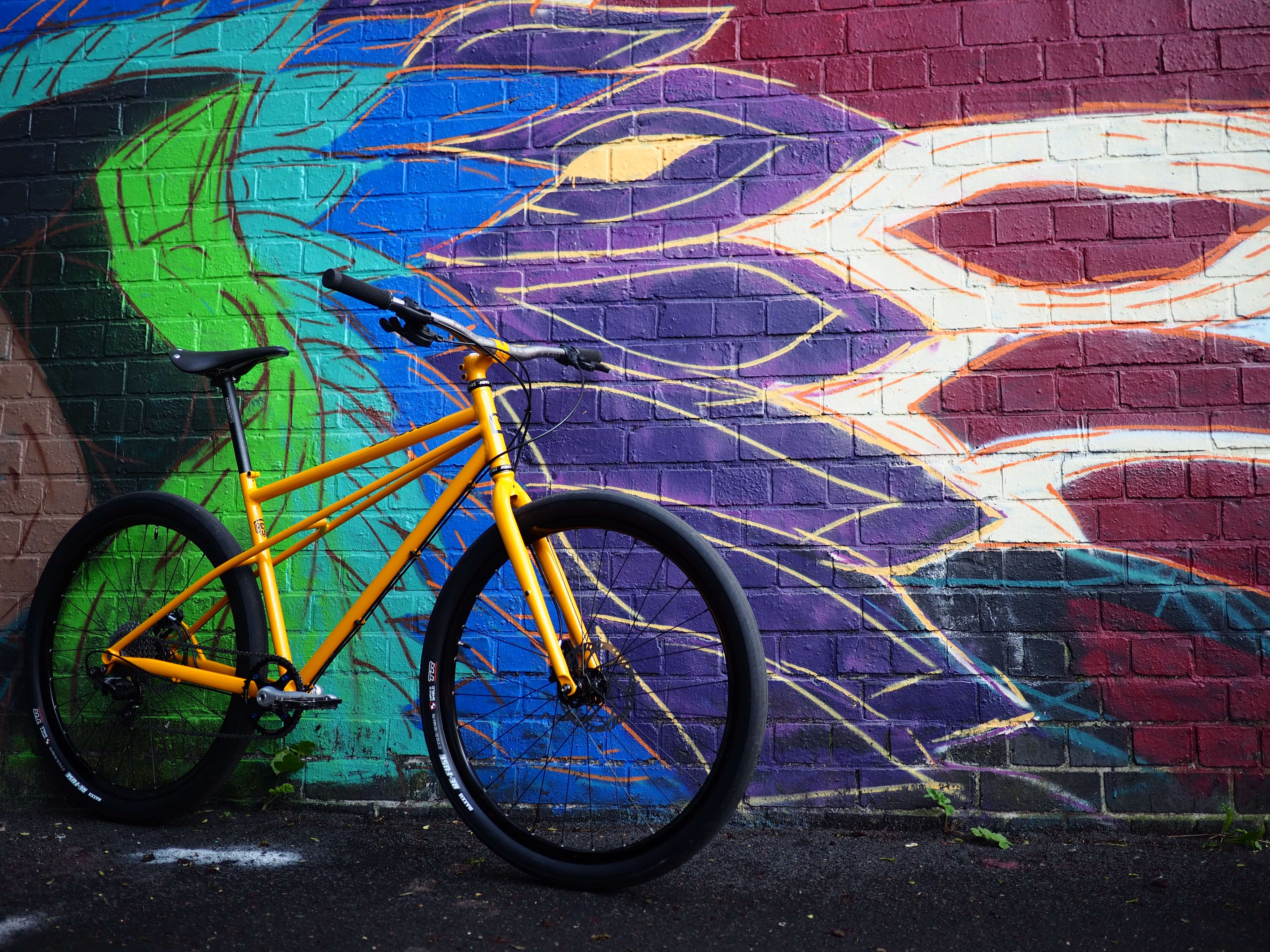 Starling Cycles Migration
A mountain biker's round-towner
To the office or the local
We've all got that one special bike that gets the least love but does the most miles, right?
It's that tough, simple and trusty hack that carries you to and from the office, gets you safely to the pub and saves you from the dreaded bus.
It gets locked up to railings, thrown onto trains, it hammers out miles in the worst of weathers… it's the bike you just couldn't live without.
The Starling Cycles Migration is our take on the trusty hack bike. It's your daily grinder that'll lap up all of those must-do miles without batting an eyelid.
The Migration isn't the trendy, fancy steel road bike everyone expected us to make. It's designed to be built up with all of those mountain bike bits in your garage. It'll take your 650b wheels, it'll take a mountain bike handlebar and it'll work beautifully with hydraulic disc brakes.
There's also clearance for a mountain bike tyres up to 2″ so you don't have to invest in new rubber. It'll also take MTB cranks and drivetrains and works with 1x setups.
Like most of our bikes, the Migration is hand-built in Bristol and is available with custom geometry and custom colours.
The fine details
Hand built in steel in Bristol, UK.
Custom geometry available
Compatible with 1x MTB drivetrains
… and with 12mm bolt through 650b non-boost wheels
… and with hydraulic discs with rotors up to 180mm
Reynolds 853/631 and Columbus Life and Zona tubing.
Available as frame and fork only
Optional Clandestine colour-matched stem available
£1100 (includes custom geo frame and fork)
We're taking orders for the Migration now with a 2-3 month lead time.
Contact us on the link below to enquire about ordering.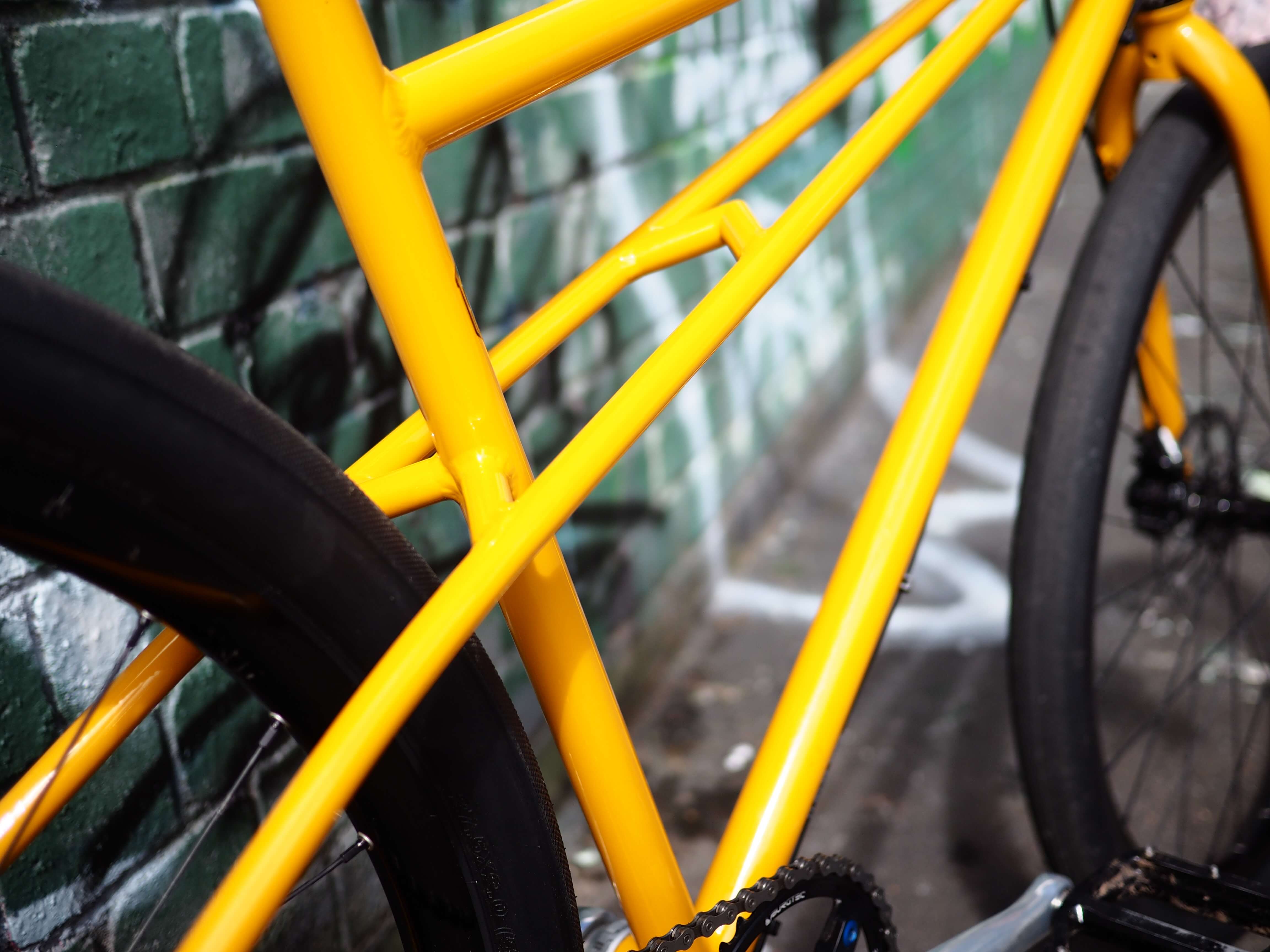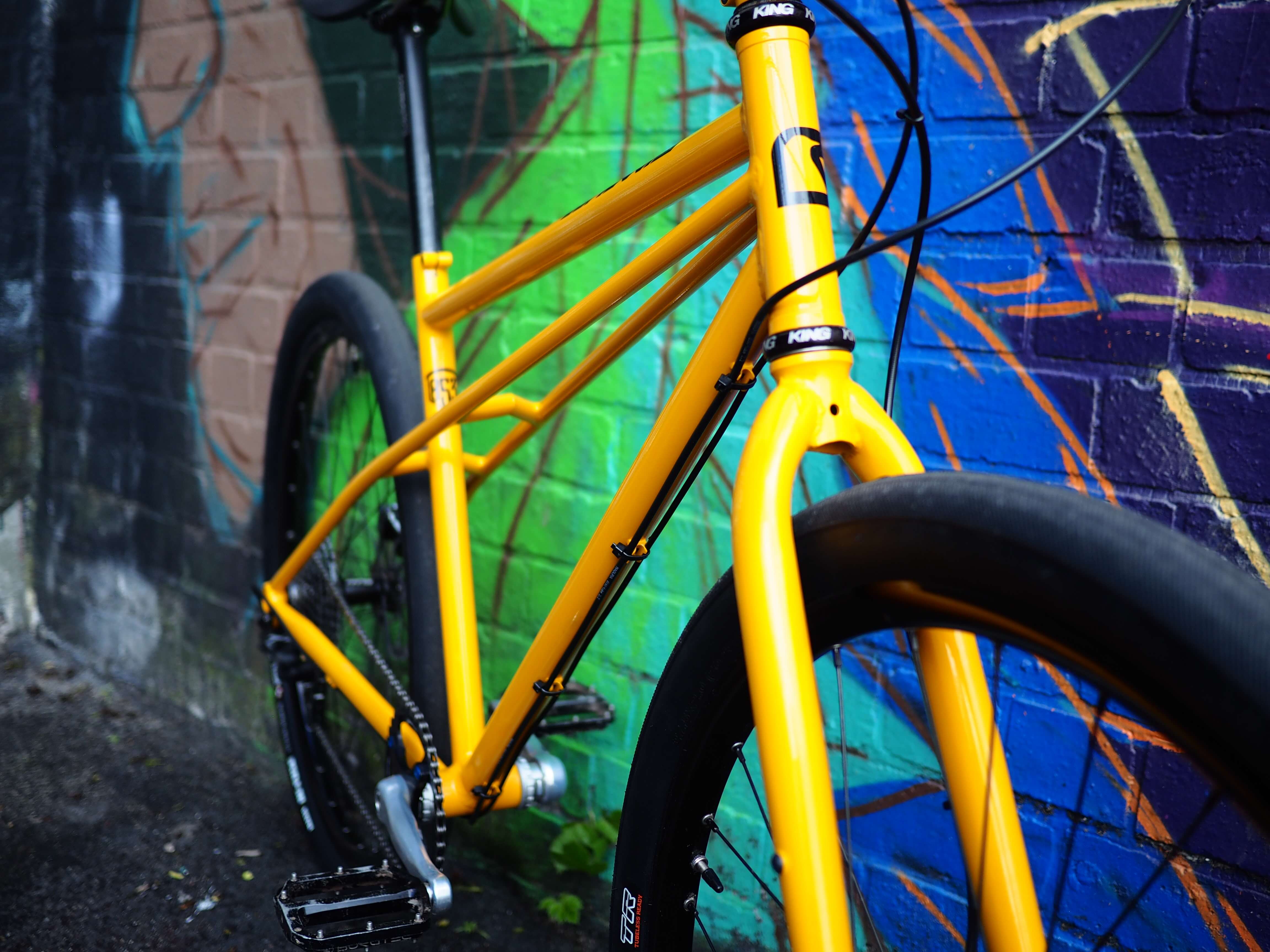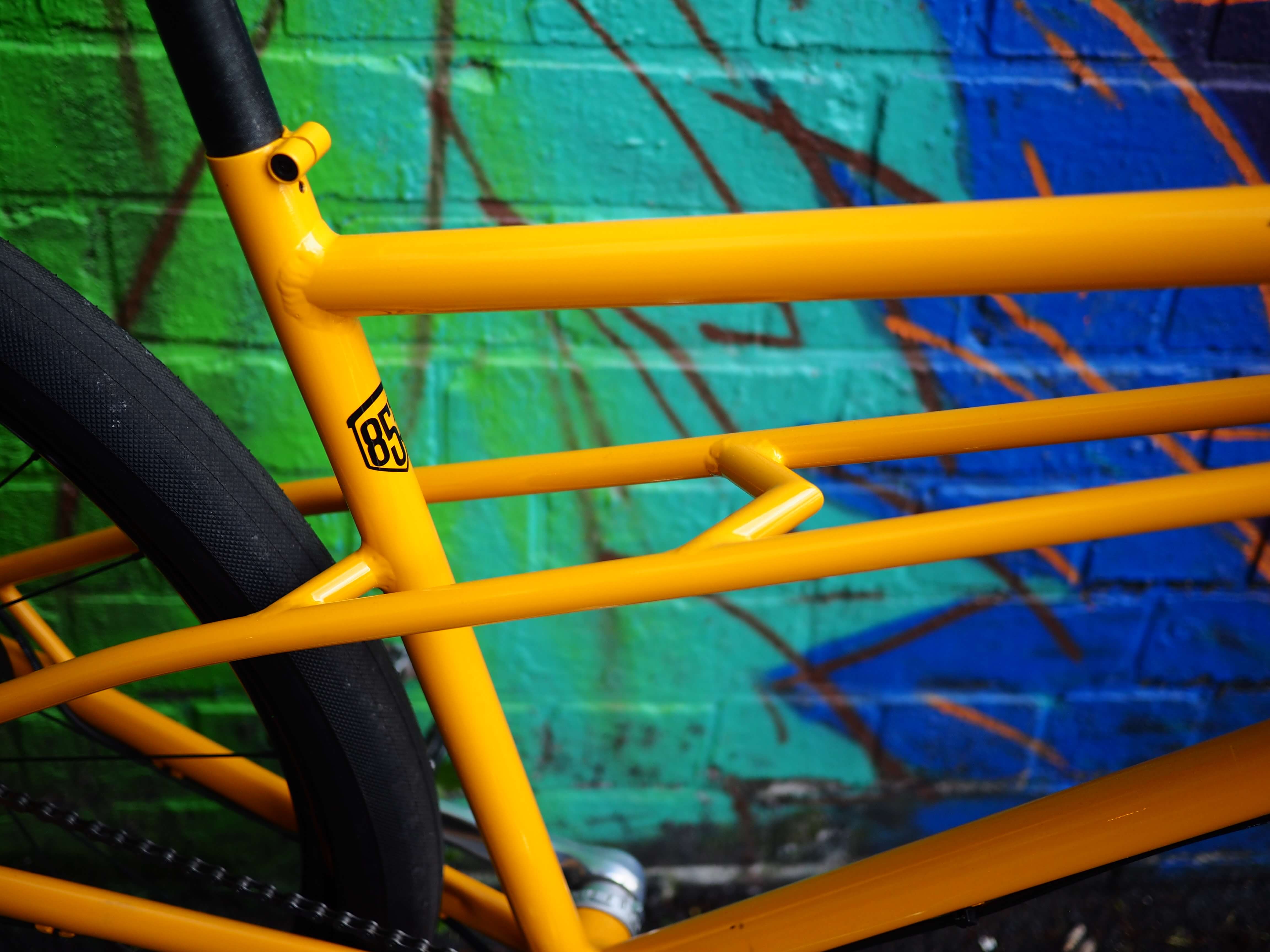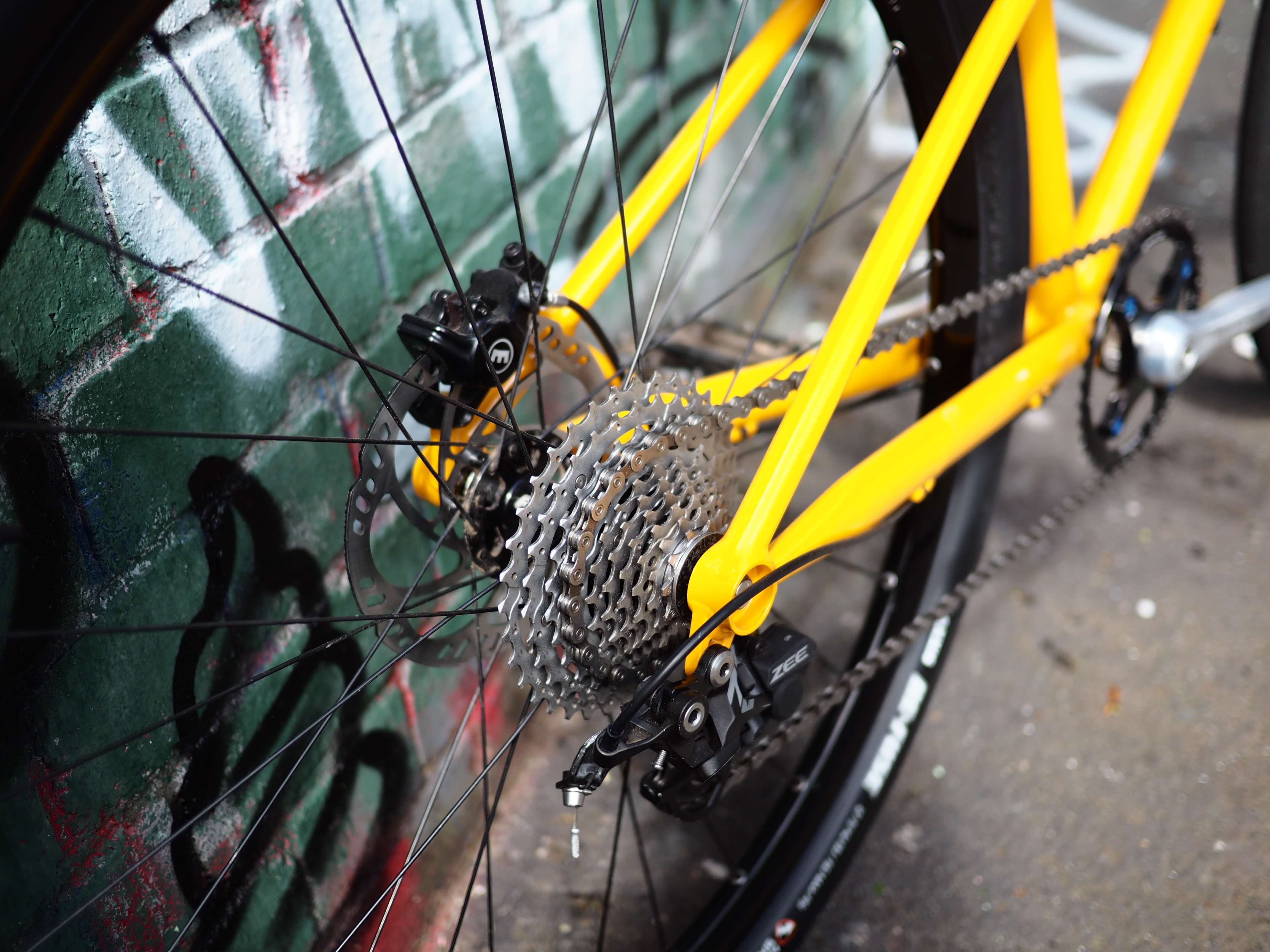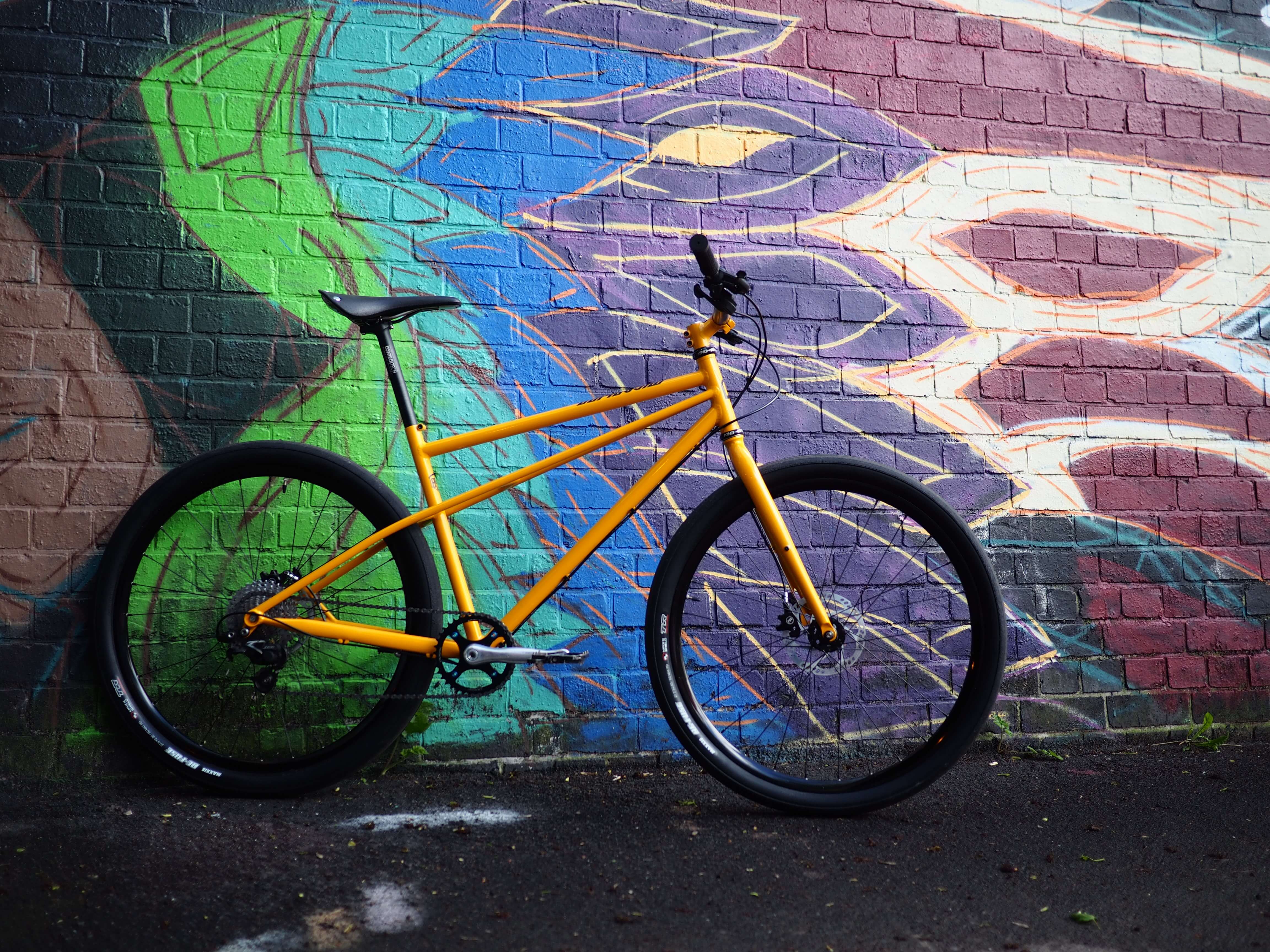 Hand built in the UK with custom geometry
✔ Hand built in Bristol, UK
✔ Custom geometry – choose your own or ask us
The Starling Migration is hand built in the UK with custom geometry.
You can supply your own numbers or we can give you some advice base on our experience of what works.
Click here to learn more about custom geometry.
Custom colours
The Migration is available in the following colours at no extra cost.