To celebrate the opening of Murmur Stainless pre-orders, we've teamed up with Hope and Bristol Bicycle Restorations to create a super-special, one-off custom build.
Our custom Bristol Bicycle Restorations x Hope Murmur stainless was created here in Bristol in our home town.
It features a complete custom paint job of the bike's rims and rear triangle, with a whole heap of eye-popping and colour-matched Hope Technology components to add the icing to the cake.
(If you aren't interested in the bike and just want to pre-order a Murmur in Stainless, click here).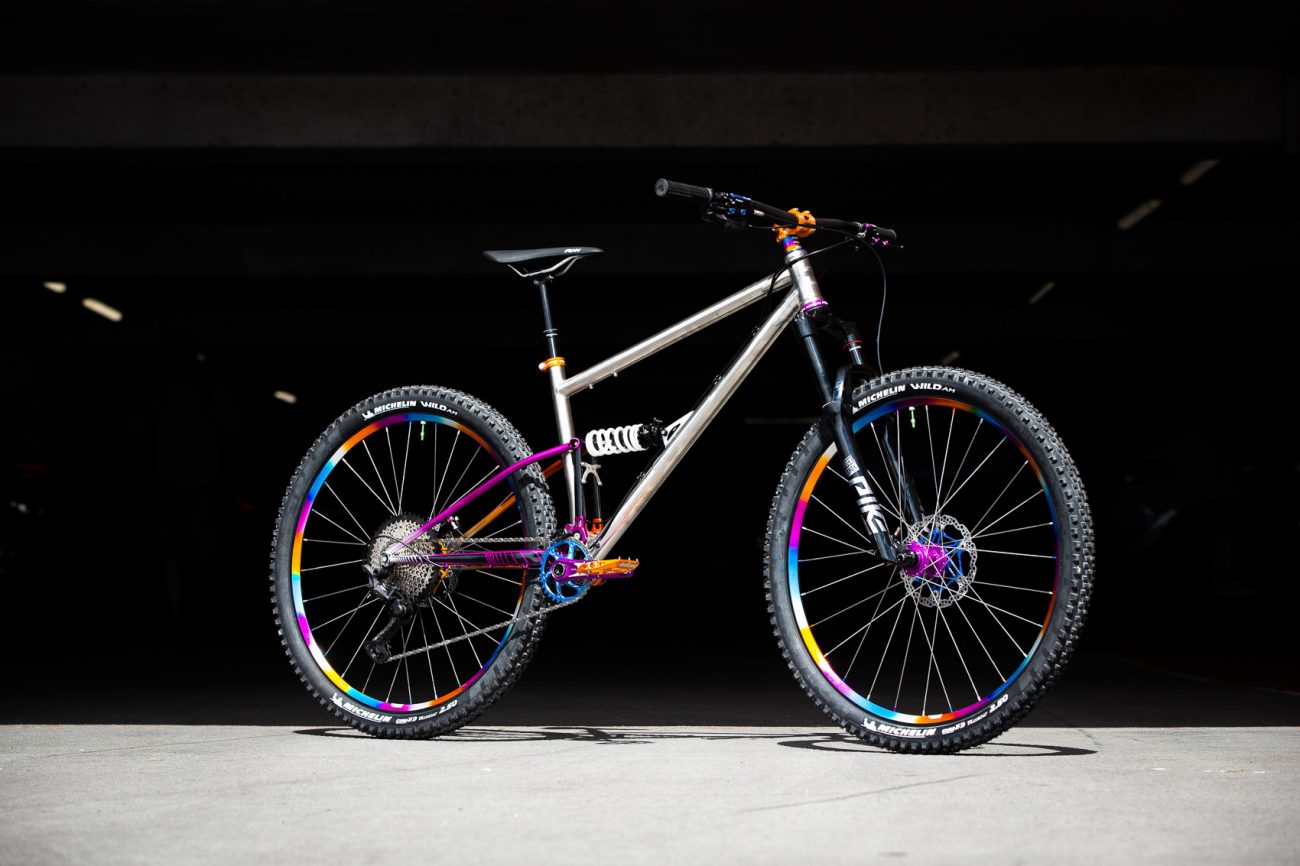 To create this beauty we worked with Hope Technology and Bristol Bicycle Restorations. BBR offer a whole heap of bespoke services such as carbon frame repair, custom frame painting and a strip-and-rebuild service for bike owners.
We gave BBR owner Josh free reign on the design and only really specified that the stainless front-end needed to stay untouched and he needed to find a way of colour-matching all of those wild Hope technology components. And that he should really try to make a statement, meaning no holding back!
"The brief gave me loads to work with" Josh told us. "I piled in all of the colours and then used pattern work to break things up nicely and give a clean, but classic, look to try and tame that bright and bold colour scheme.
Despite the tight timescales (sorry Josh!) he poured hours of time into the build. He started with a tonne of digital work, planning the design out on-screen to make sure it would look perfect before he started painting. Next came a heap of inspection time, sanding and prep work. All that before he even picked up a spray can.
Josh custom-painted the swing arm and rims and then everything else was built around that with a wild selection of Hope Tech components – including bars, stem, brakes, seat clamp, cranks, chain ring, hubs and rotors. Pretty much the full works!
Of course, and we're sorry to say, this build is a complete one-off. The production versions will be altogether less lairy with a shiny stainless front triangle and an understated black rear end. For anyone that wants their own custom head-turner, Josh is ready and waiting with spray can in hand!
Thanks to:
Hope Technology
Bristol Bicycle Restorations
Dave Price Photography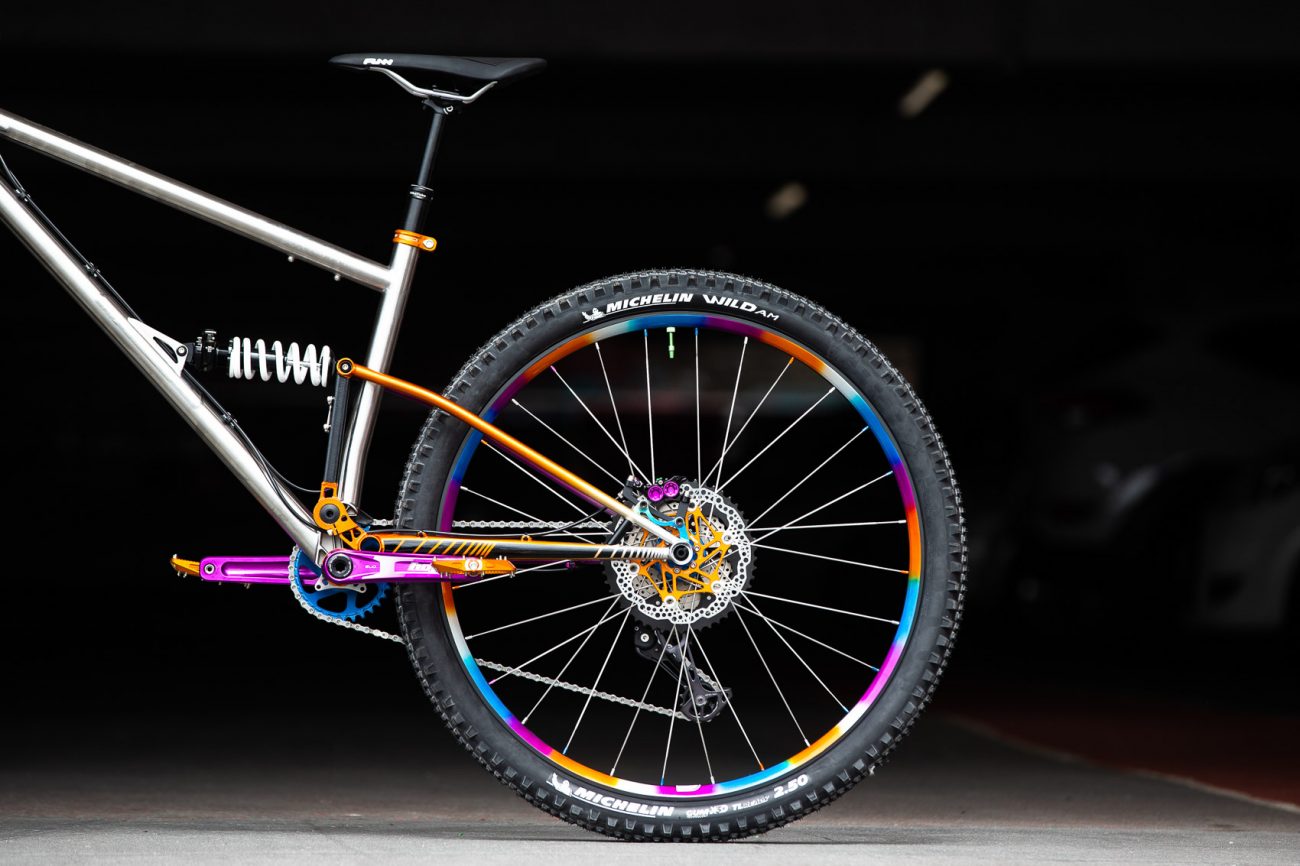 This custom-build celebrates the fact that (drum roll please…) orders are now OPEN on Stainless Murmurs.
We're expecting delivery of frames in September in all sizes and are taking pre-orders now on a first-come, first-served basis.
To pre-order your Murmur Stainless simply follow the link and we'll add you to the list.