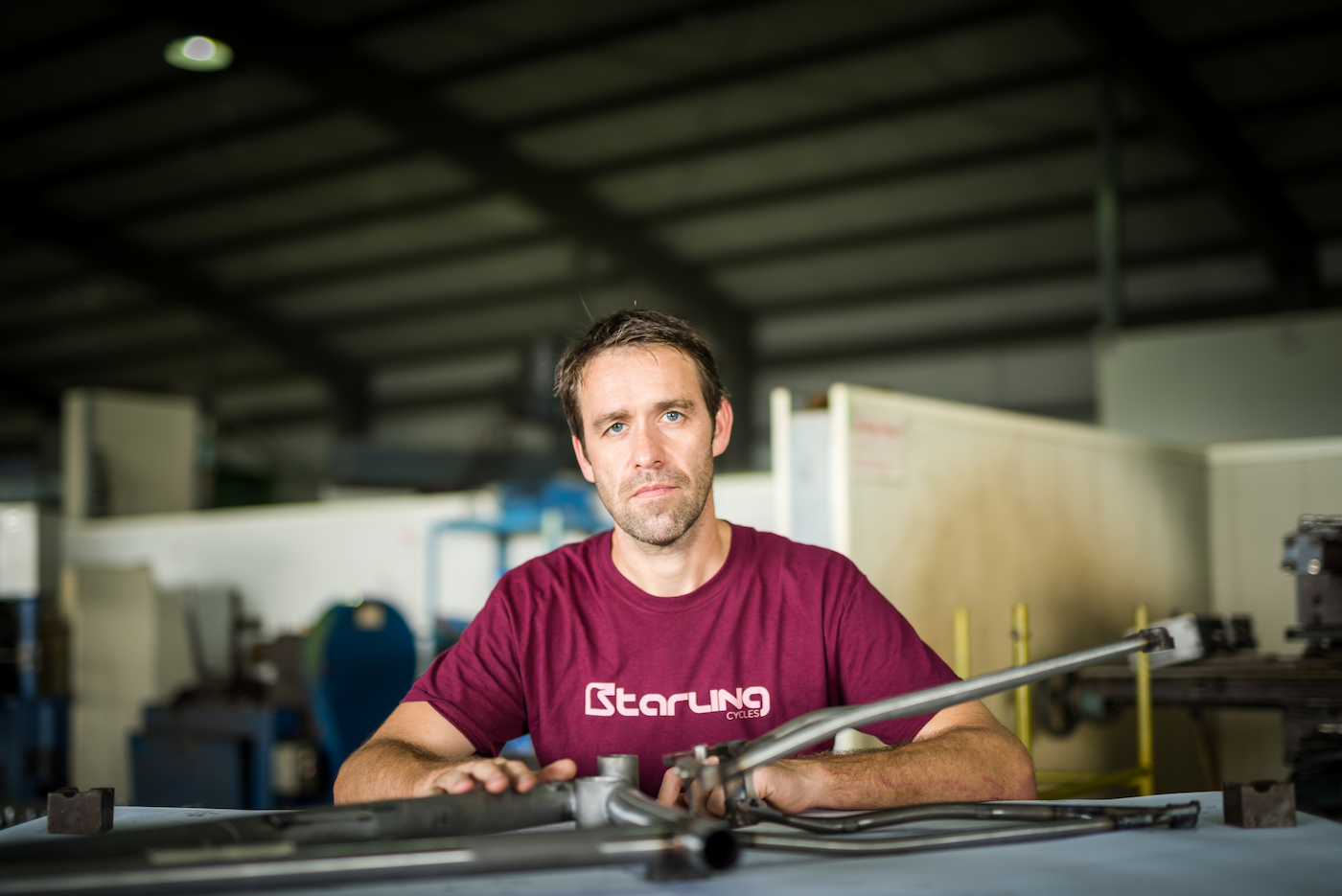 The Starling Cycles story
Starling Cycles is a custom steel mountain bike frame manufacturer.
Starling's products are designed and built by hand by Joe McEwan in Bristol in the UK.
Joe started Starling Cycles in 2015, bringing together his love of mountain biking and engineering and his expertise from the aerospace industry to create bikes that are fast and uncomplicated. They are as tough and reliable as they are fun to ride.
Joe and all of us at Starling Cycles believe that a simple bike is a fast bike. By building a tough, strong, reliable single pivot with a linear leverage ratio Joe creates bikes that riders can quickly jump onto, understand and get stuck in to riding.
That means more time going fast and less time setting up suspension, maintaining bearings and learning how to ride the bike.
Starlings are designed to eliminate complexity.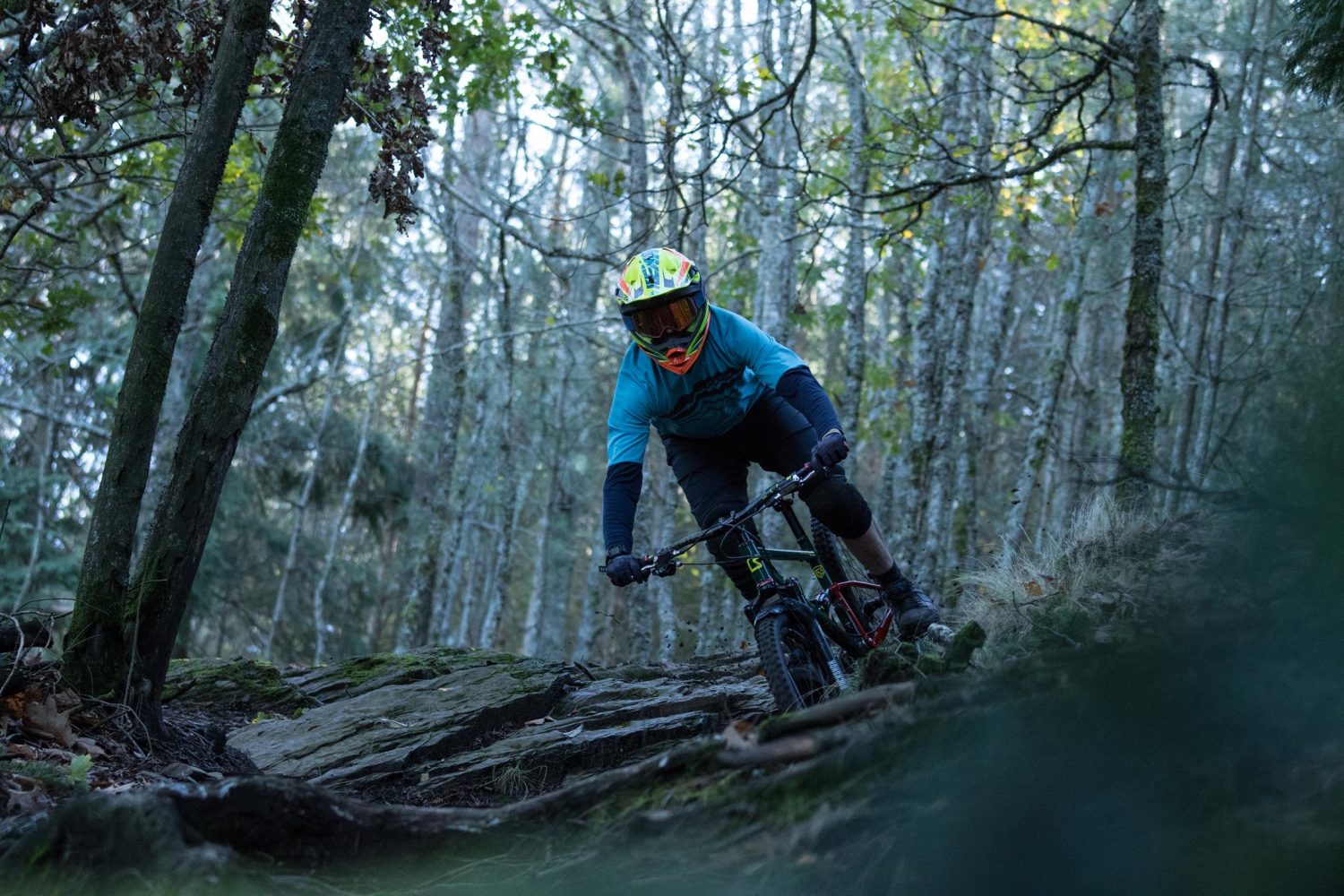 Custom but not complicated
Starling Cycles are available with customisable geometry and as a frame only (with or without shock) or part of a complete, custom build.
Customers are able to specify head tube angle, reach, head tube length, seat tube length, and fork and shock sizes.
If you ask nicely Joe just might be able to accommodate special requests for extra customisation.
Don't just take our word for it
Our first frame was the Starling Swoop, built around 27.5″ wheels, single pivot suspension and 155mm travel.
Next came the Starling Murmur, a fast and very fun to ride 29'er with 145mm travel. The Murmur quickly received acclaim in the press with glowing reviews in MBUK and Dirt. Dirt's Steve Jones described the Murmur as "one of our favourite bikes of the year".
The third bike in the Starling family is the love-it-or-hate-it Starling Beady Little Eye, a short travel single speed full suspension that Joe built for his local XC rides. It's not for everyone, but it's awesome.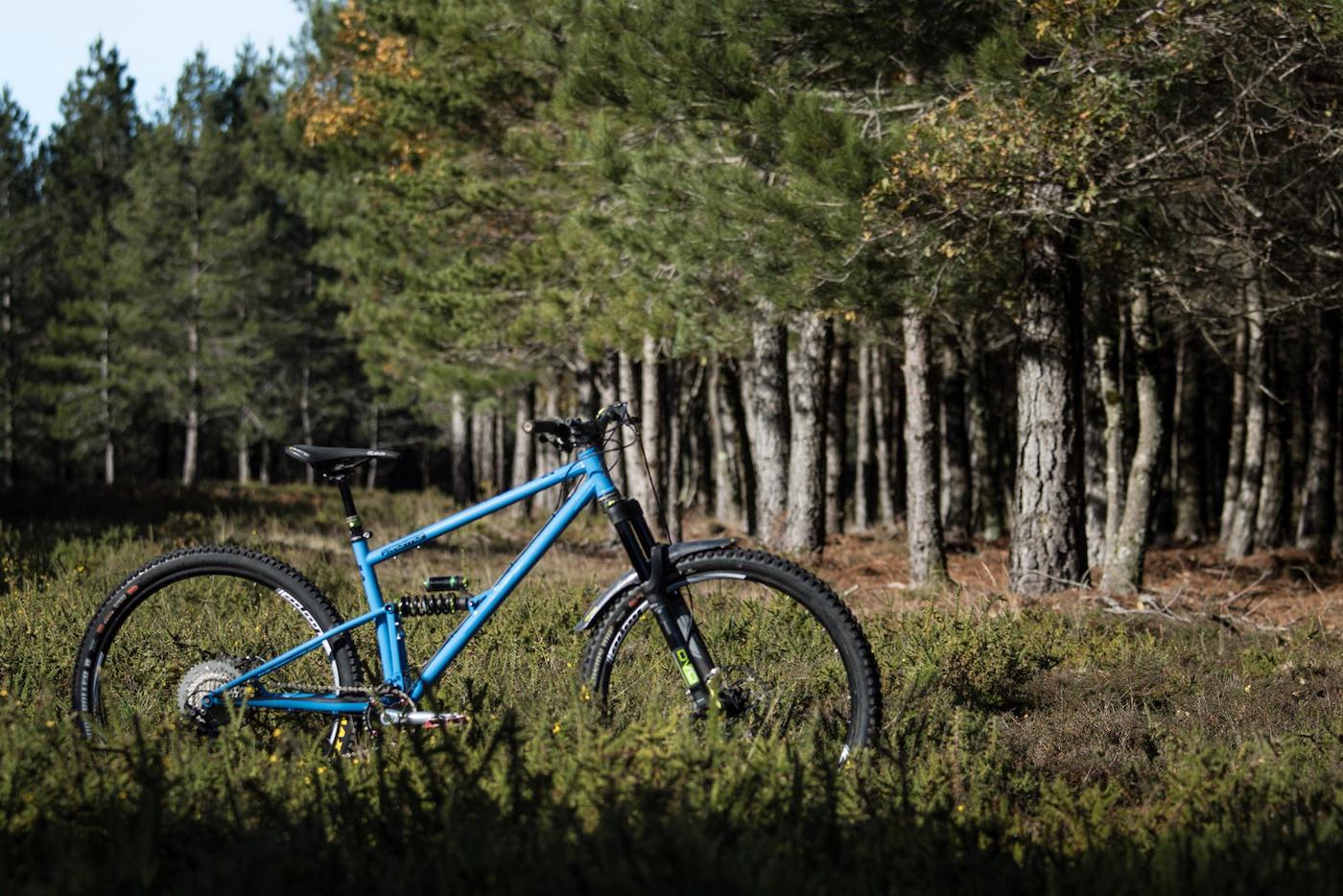 Starling Factory
2018 marks a huge step in the Starling Cycles story.
With a load of orders on the books and a healthy wait for a frame, we decided that we wanted to make Starling frames more available.
For 2018, we've teamed up with Taiwan's best bicycle frame builder. We're working with them to hand build a batch of Murmur frames in their Taiwanese facility.
The new Murmur Factory frames will be designed and tested in the UK and built by hand in Asia. They'll ride as brilliantly as a British-built frame, they'll be hand crafted and they'll have awesome geometry with two sizes available. The wait for a frame and the cost will be less than a British built, custom frame.
And if you'd prefer a British built, custom frame that's no problem. We'll still offer those.