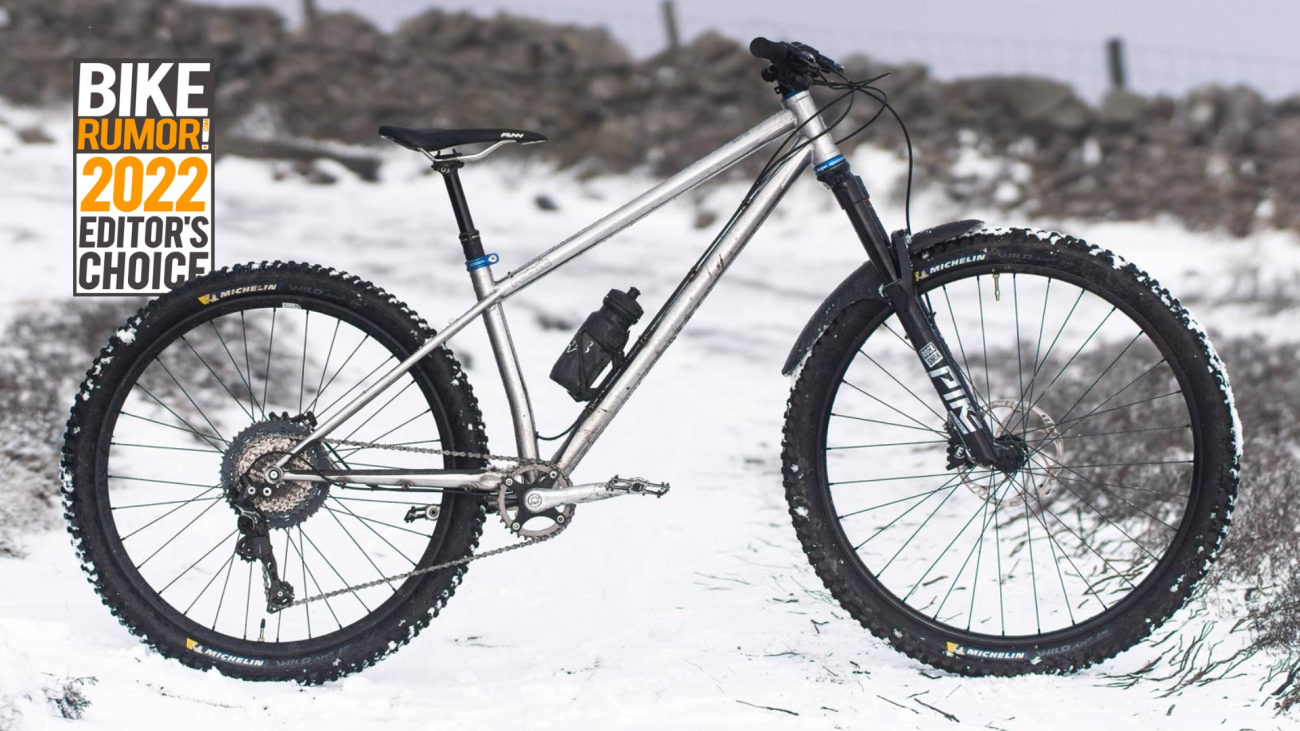 It's always nice to receive an award for our work, and an 11th-hour 'Bike Rumor Editor's Choice' just slipped in for the closing days of 22.
Bike Rumor's Jessie reviewed our stainless hardtail, the Starling Cycles Roost, back in March dubbing it a "singletrack stoke machine". She praised the Roost's "great cornering characteristics" saying that it corners "incredibly well". She also had a blast on her local Scottish downhill trails saying that it felt "very balanced and composed".
Her closing comments were probably our favourite of any review so far "I had an unrealistic amount of fun testing this bike. The thrill associated with the unmatched immersive riding experience of a hardtail, paired with the Roost's incredibly capable set of geometry figures and its smash-worthy spec list, ensured there was a huge smile on my face at the end of every single ride. From social laps of the local enduro trails, fitness-building blasts around the trail centre reds, and moor-top XC-style journeys, the Starling Roost delivered every time." Winner.
Proof she really did love the bike, Jessie has chosen the Roost for an Editor's Choice Award, reminding readers just how much fun she had on our hardtail. Editor's Choice Awards represent Jessie's pick of the very best of the bits and bikes she's reviewed during the year – only the very best make the cut and, as she says "if I found it to have an unforgivable, fundamental flaw, it is not featured".
"I found very little to complain about during my time aboard the Starling Roost. It rails corners and tackles the gnar with far more finesse than it (or I) ought to. This one put a huge smile on my face. A 64° head angle, 425mm rear-center and CushCore Pro in the front and rear may have had something to do with it"
You can read the full story over on BikeRumor, here.
You can read the full BikeRumor StarlingCycles Roost hardtail review, here.