From around November 2022 onwards we introduced a number of rolling changes to Starling Cycles Murmur, Swoop and Twist frames.
These updates don't change the visual 'look' of our frames but they're significant enough that they mark the next step in the evolution of our designs and warrant a bit of extra attention.
We're calling these latest designs 'Version 3' and any Starling Cycles Murmur, Twist or Swoop frames on order from here on out will be built with this update.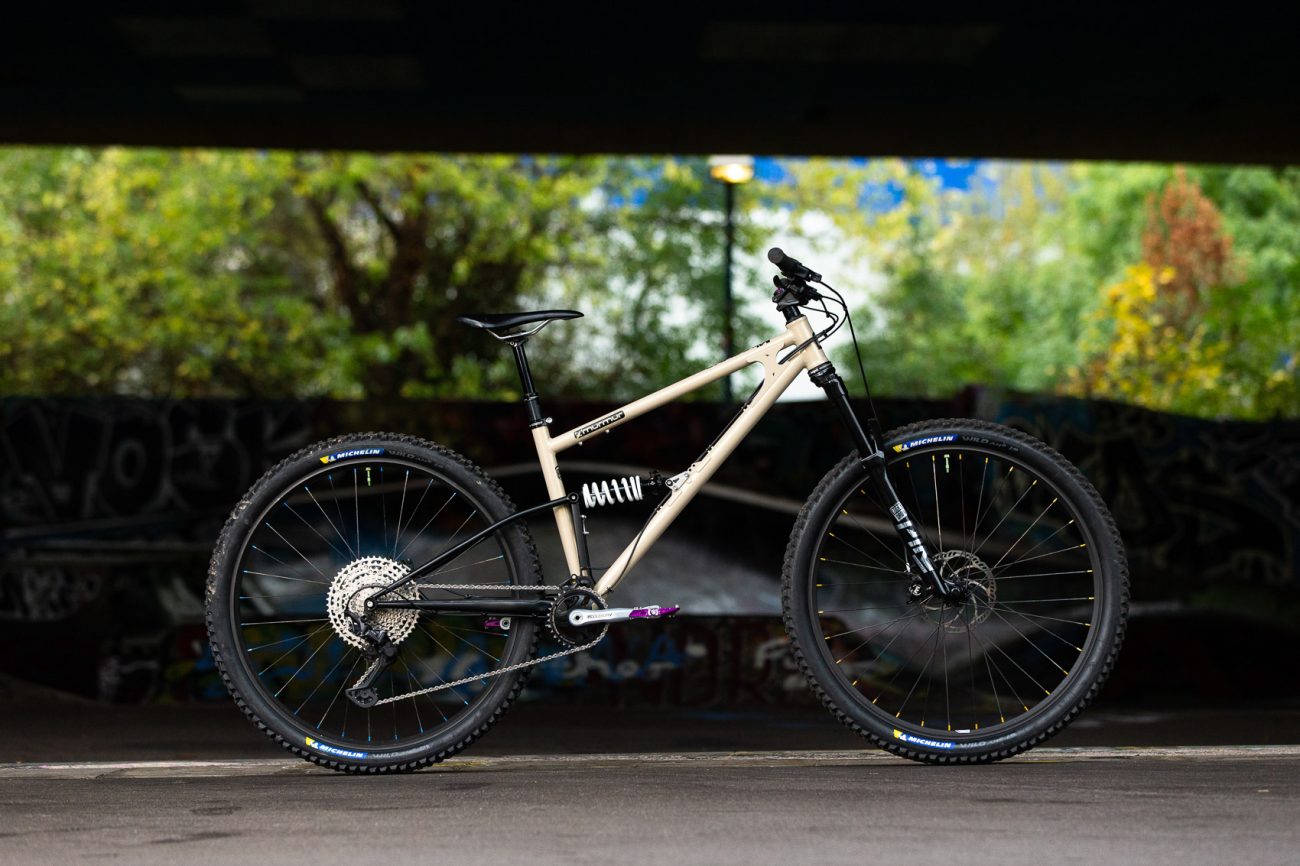 Let's take a look at what Starling Cycles V3 frames offer…
Let's start by saying that whilst these updates appear subtle, they are pretty significant.
The silhouette of our steel, single-pivot mountain bike frames obviously hasn't changed, but they've added some really important evolutions that'll just make riding and living with your Starling Cycles mountain bike a little easier.
We've not reinvented the wheel, so don't feel like your V1 or V2 Starling Cycles frame is now out-of-date, but we have evolved our designs forward for the next few years.
We're pretty proud of what we've achieved, particularly because they have such a subtle impact on the visuals of our bikes.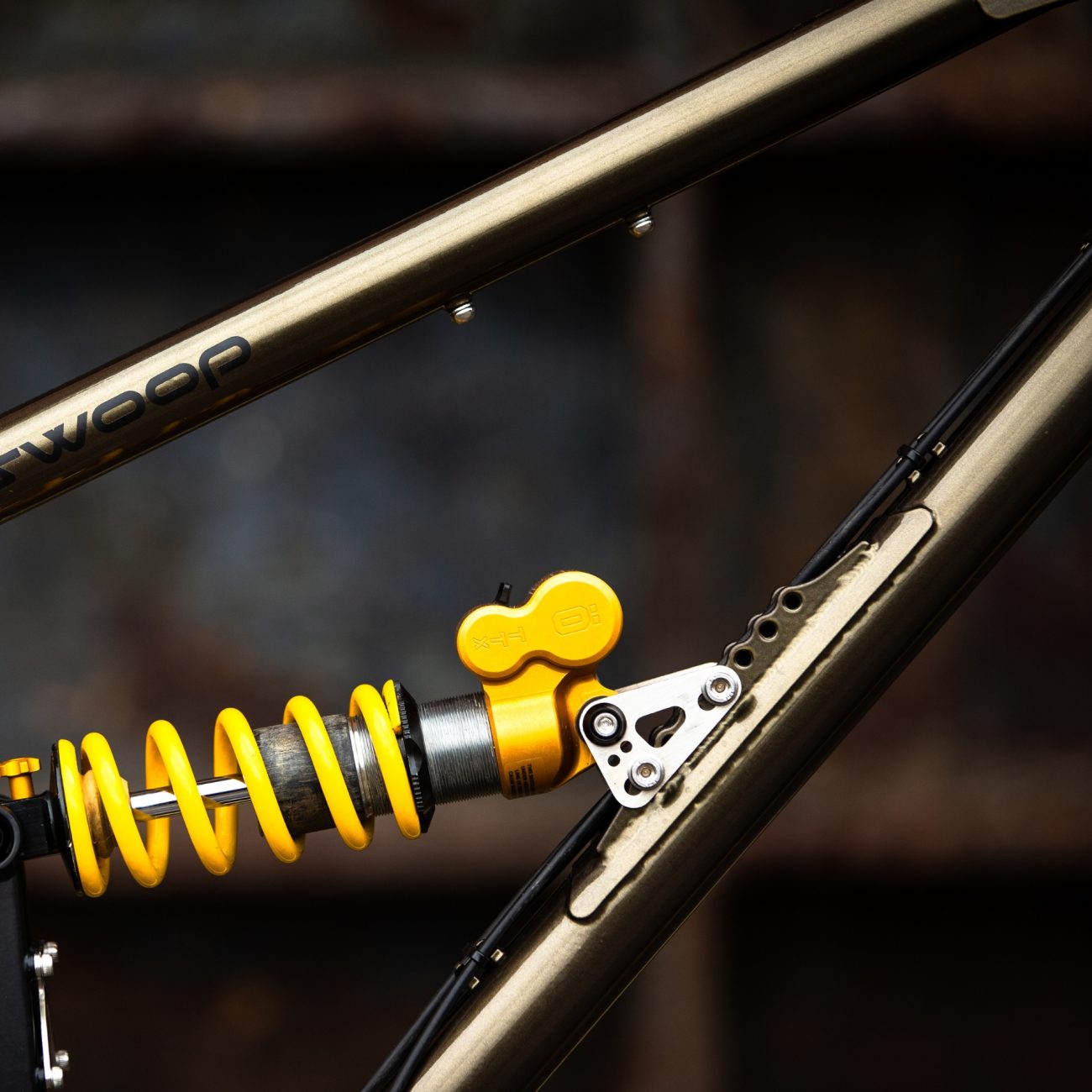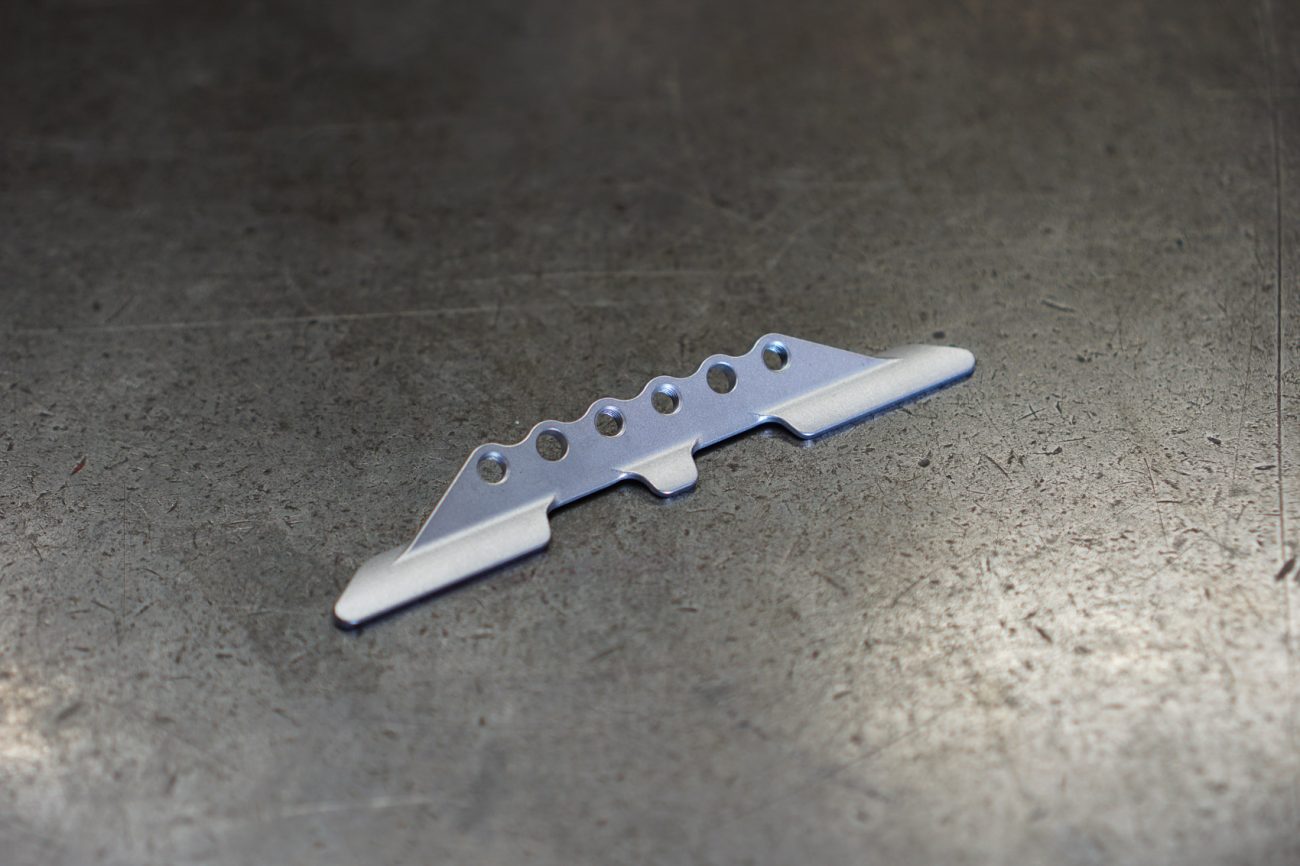 Trail and Enduro Modes On All Frames
The most significant change is that all V3 Starling Cycles Murmur, Swoop and Twist frames can now be configured into 'Enduro' and 'Trail' modes using an adjustable shock mount.
The previous design meant you needed to commit to 'Enduro' or 'Trail' at the point of purchase, whereas both can now be achieved from a single V3 Starling Cycles frame.
Just choose the mode you want when you order and we'll deliver your bike configured for that setup.
If you decide that you'd like to change, our adjustable shock mount lets you switch between 'enduro' and 'trail'. You'll need to swap your rear shock, and potentially your fork, but you won't need a completely new frame as you used to on previous frame designs.
Let's say you start with a Starling Murmur Enduro, built with a 160mm fork. You might decide that it's too much travel for your trails. By switching to a 210mm x 55mm shock you'll reduce the rear travel down to 135mm, adjust the geo to be a little less 'enduro' and switch your bike to 'trail' mode. You could also then purchase a travel adjust kit for your fork – still cheaper than buying a new fork – and adjust the fork travel down to match your new setup. Hey presto, new bike without new-bike money.
These updates mean that V3 Starling mountain bike frames offer the following rear travel:
V3 Starling Murmur – 135mm (trail) or 150mm (enduro)
V3 Starling Twist – 135mm or 160mm
V3 Starling Swoop – 130mm or 160mm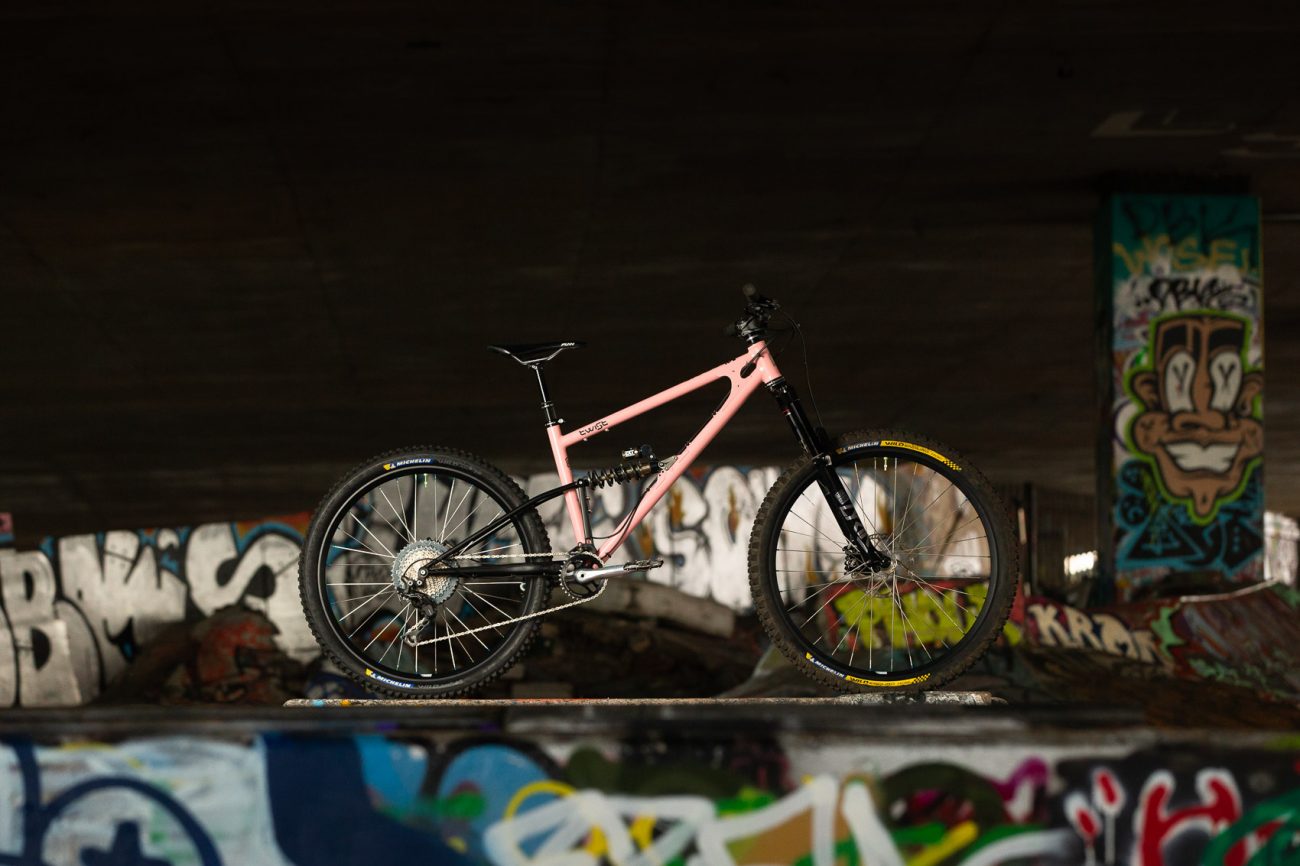 And Updated Geometry
V3 Starling Cycles frames also see a number of tweaks to geometry, based on our experience and rider feedback.
The seat angle has been steepened for an improved pedalling position and, based on feedback, the BB has been raised a touch to add a little more clearance and a little more manoeuvrability to our very stable geometry.
V2 geo received plenty of praise from riders and the media and these light-touch updates for V3 simply refine those numbers to be even better.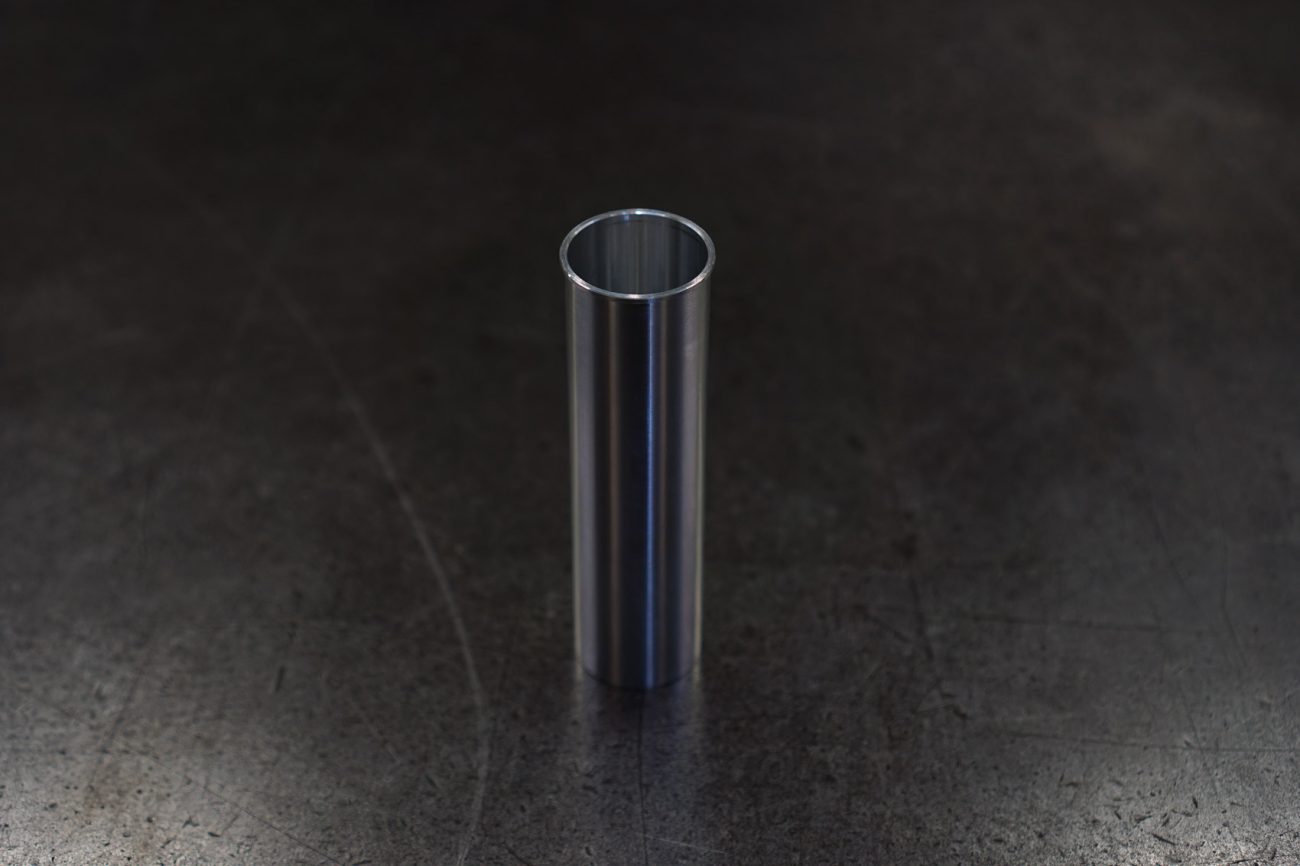 No More Seized Seat Posts
Stuck seat posts are a curse for steel mountain bike frame owners, and are now a thing of the past for our frames.
There's now a new aluminium insert in all V3 seat tubes. No more panicky calls to the bloke in South Wales with the seat-post-puller, and no need to keep shoving grease down your seat tube every time you leave the house. You're welcome!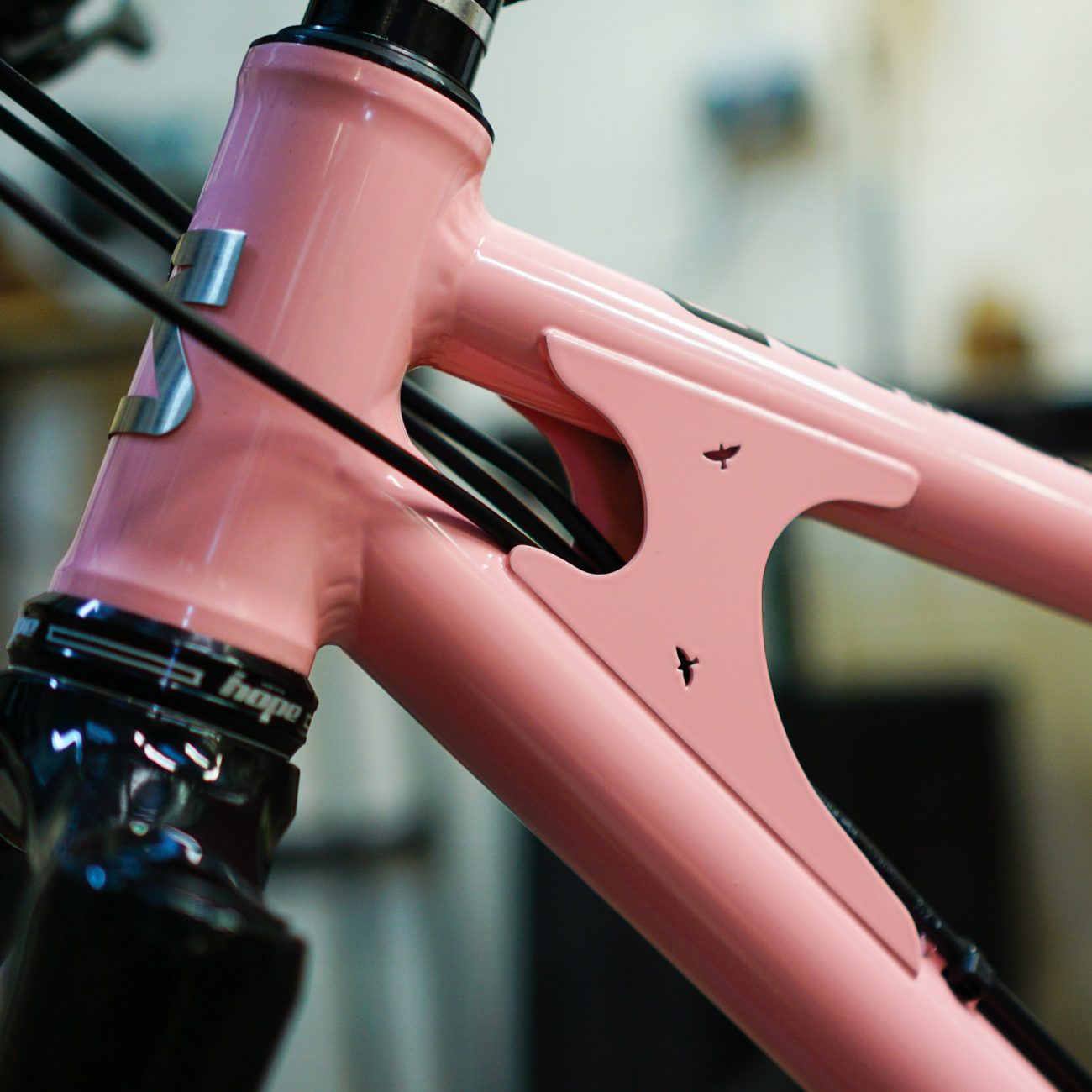 New Colours
Starling Cycles frames now have even more customisation than ever before.
Tired of those boring paint jobs and lack of customisation offered by the big boys of the bike industry?
There's now a whole heap of colour options to create your one-of-a-kind dream boat. Choose a 'standard' grey front triangle with black swingarm or upgrade and pick from 10 colours, including four premium metallic paints and three graphics options.
And nope, your front doesn't have to match your back.
You can pick a colour for your front triangle and a totally different one for the rear, meaning you can create something really special. Powder Pink and Pumpkin Orange anyone..?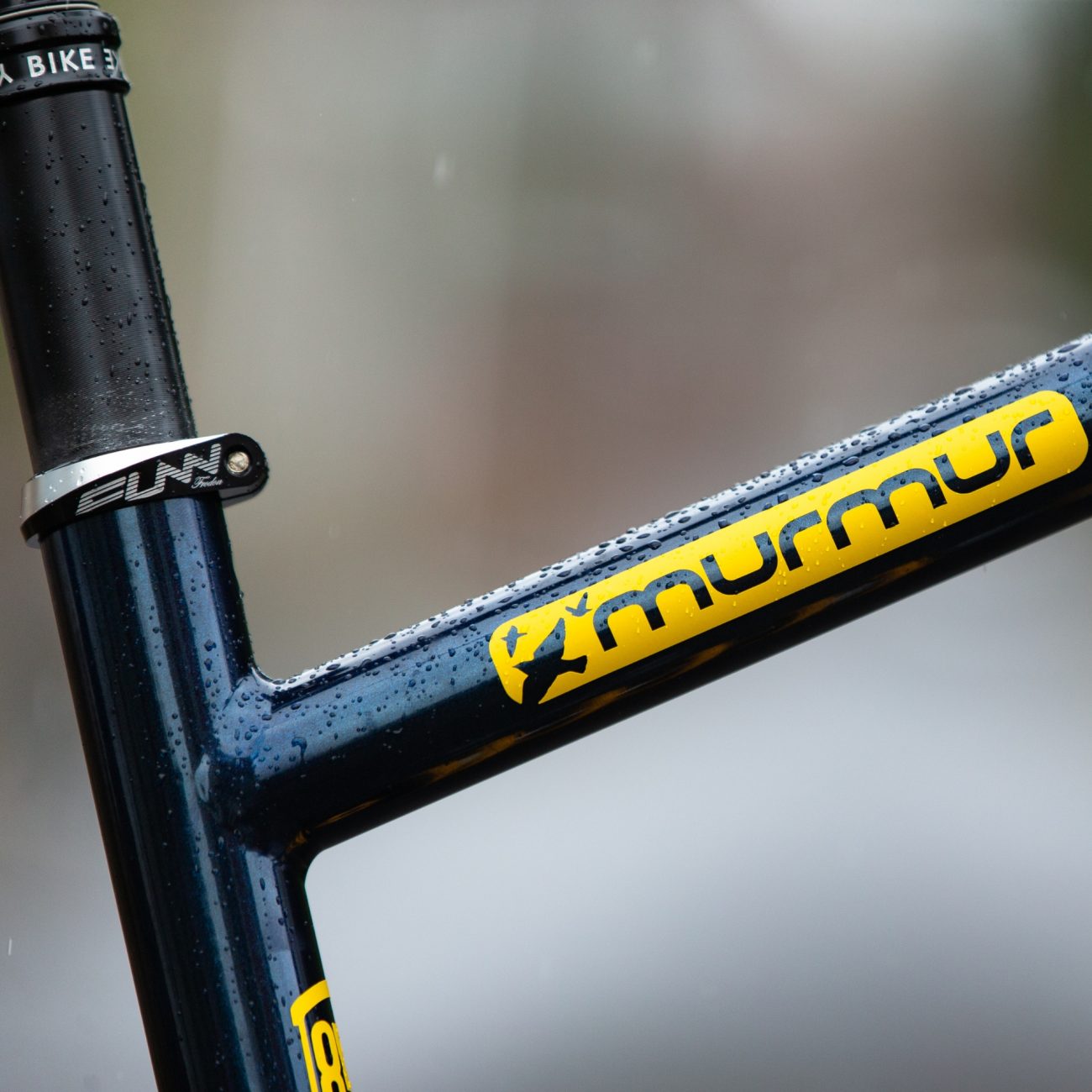 And More…
There's also now a stronger, anti-flare headtube to keep your frame safe when you're really, really sending it (or forgetting to keep your headset tight).
There's a neater and better-looking cast main pivot part and there's an even easier-on-the-eye asymmetrical headtube gusset.
Last but not least, we've made the big move to shift the main pivot bearing into the swing arm. Previously located in the frame, placing the bearing in the swing arm makes maintenance easier and offers a wider and more robust interface.
Already a breeze to maintain, this update makes Starling Cycles frames even easier to live with than ever before.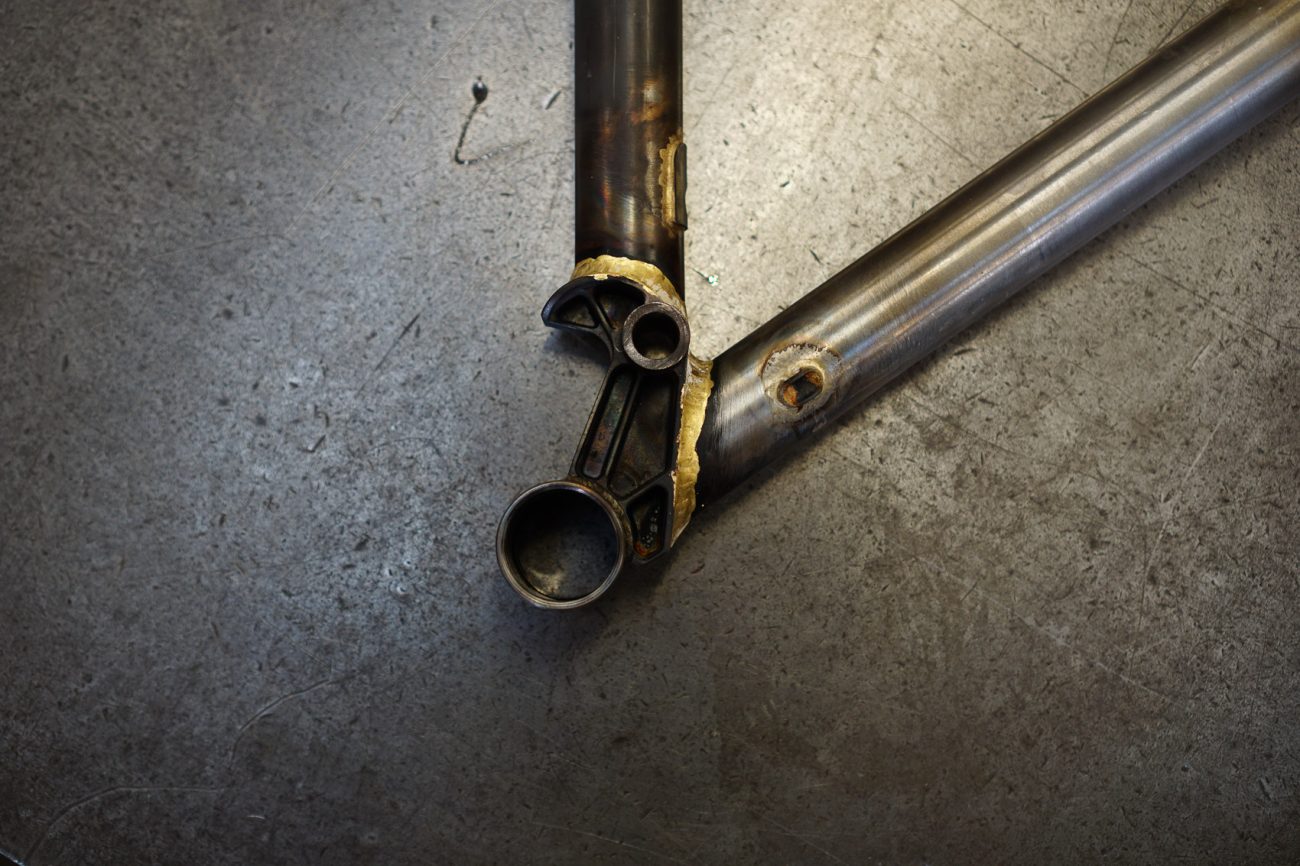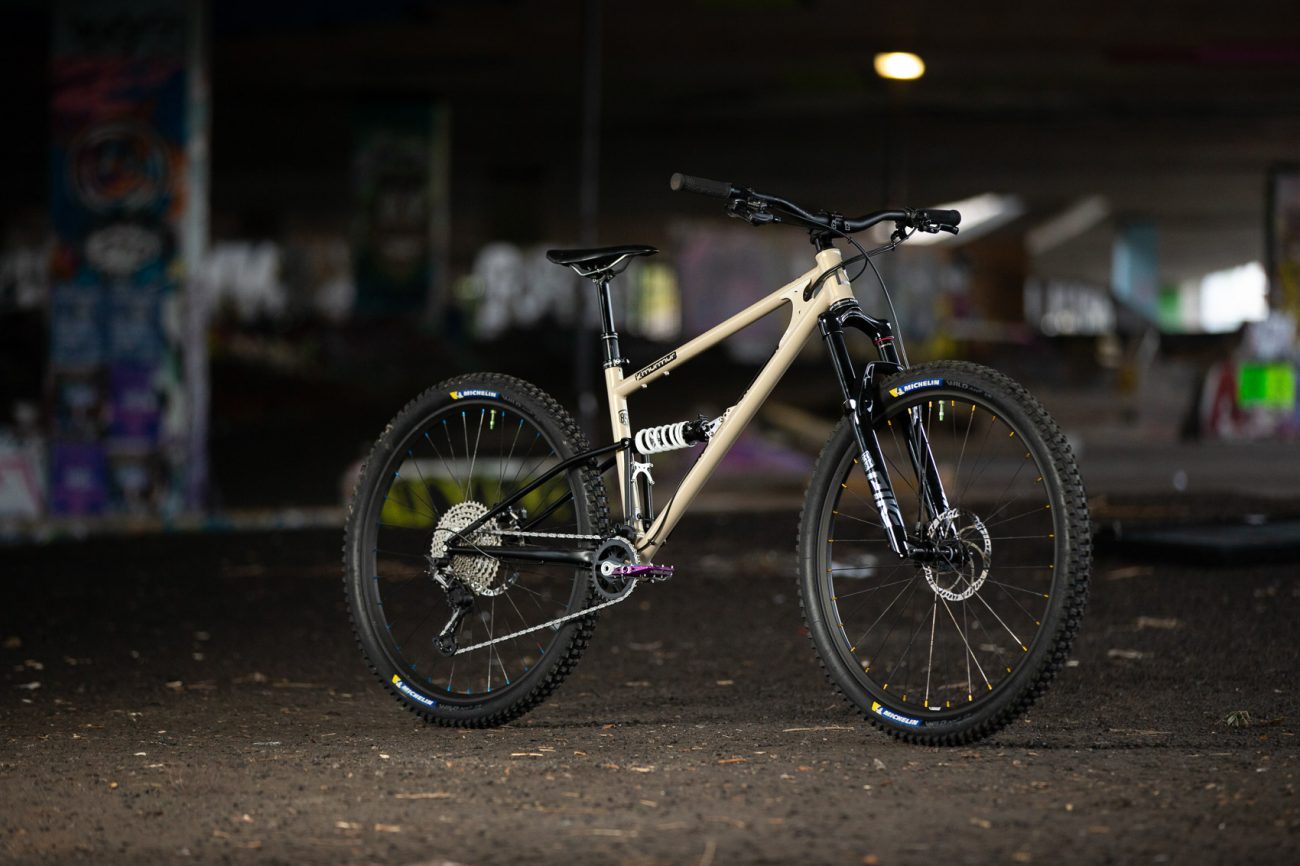 Any questions? Feel free to get in touch and we'll get back to you.
Ready to check out the bikes? The complete collection is here.