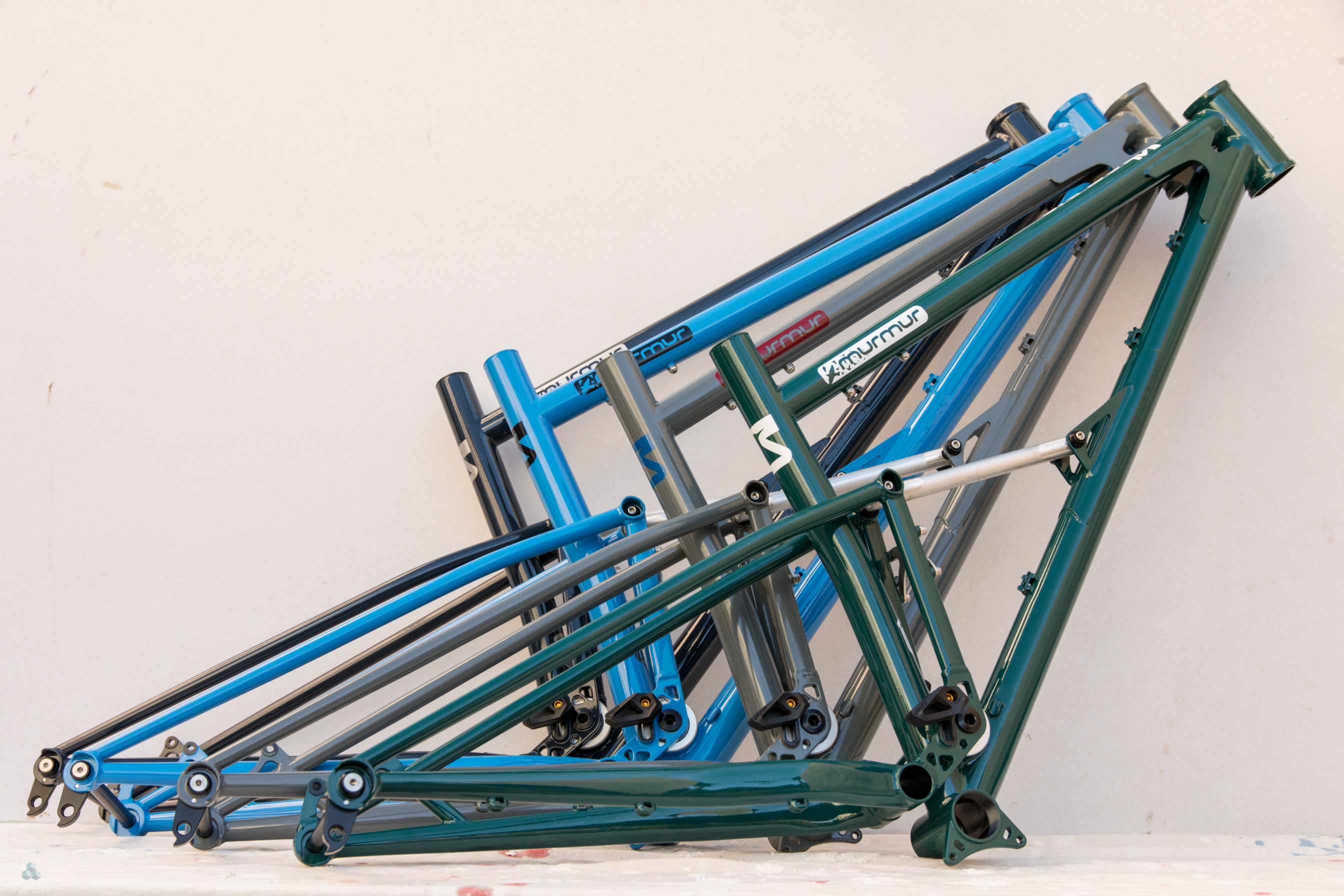 Custom paint and graphics
Starling Cycles frames are available in Primer Grey as standard with black graphics.
If you want something special you can customise your paint and stickers colours.
Paint
All of our frames are powder coated in Bristol, UK. There's 11 colours to choose from: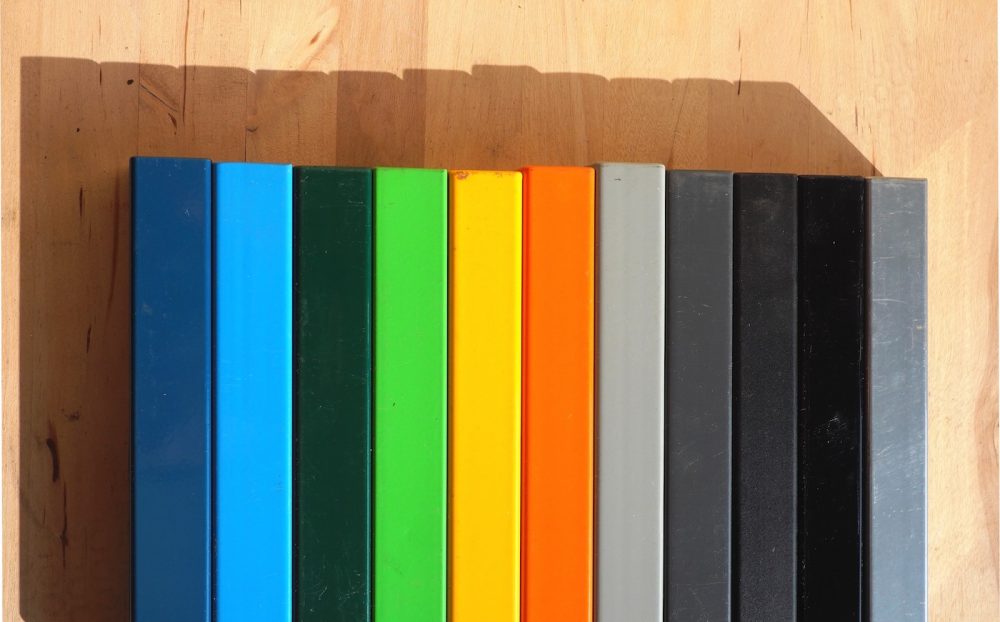 There are 11 colours to choose from (from left to right):
Slate Blue
Bright Blue
British Racing Green
Kawasaki Green
Signal Yellow
Orange Orange
Light Grey
Dark Grey
Matt Black
Gloss Black
Chrome
Graphics:
Our frames come with a choice of custom frame graphics to create your perfect custom setup.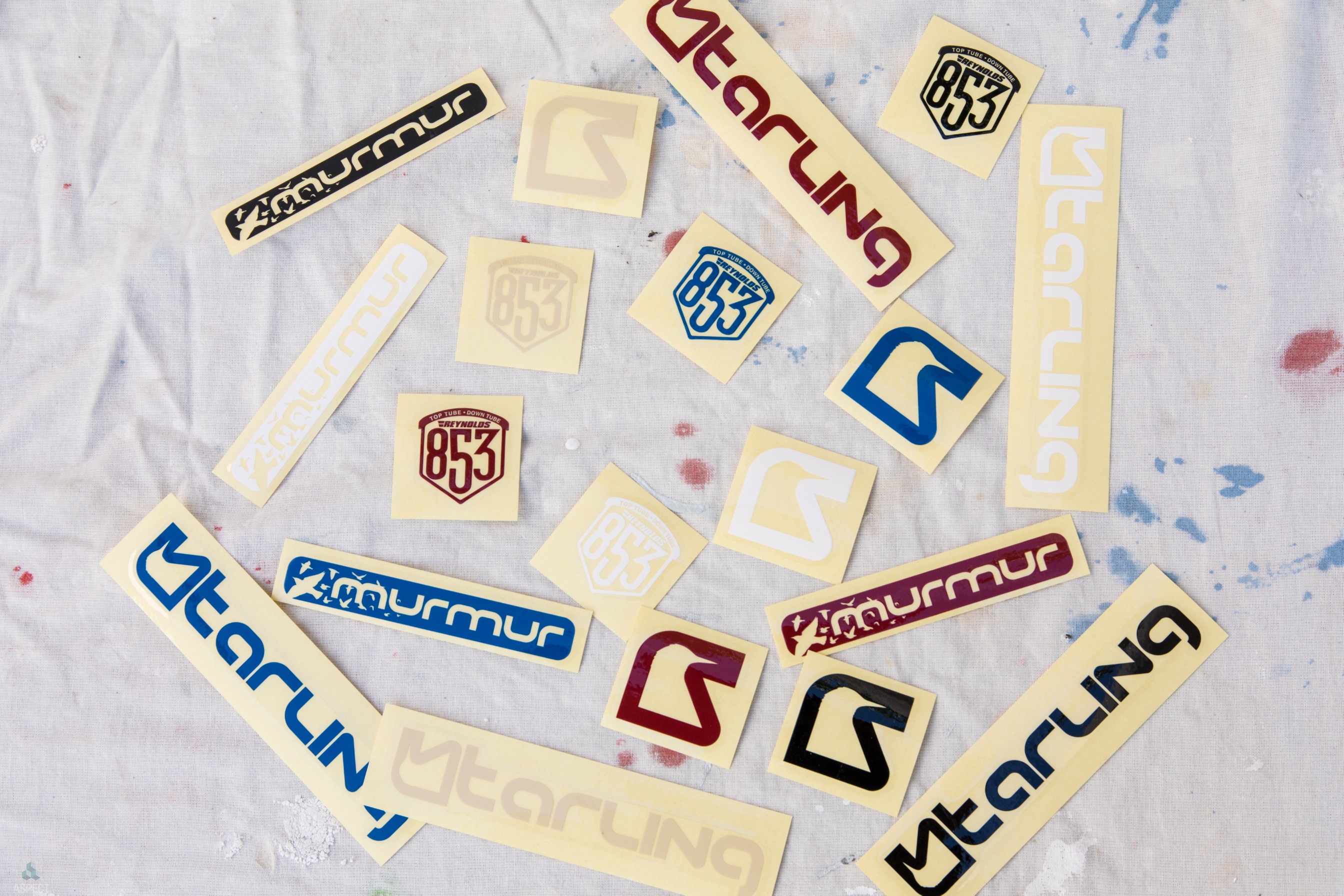 There's 7 choices of frame graphics to choose from:
Black
White
Chrome
Orange Orange
Signal Yellow
Kawasaki Green
Bright Blue