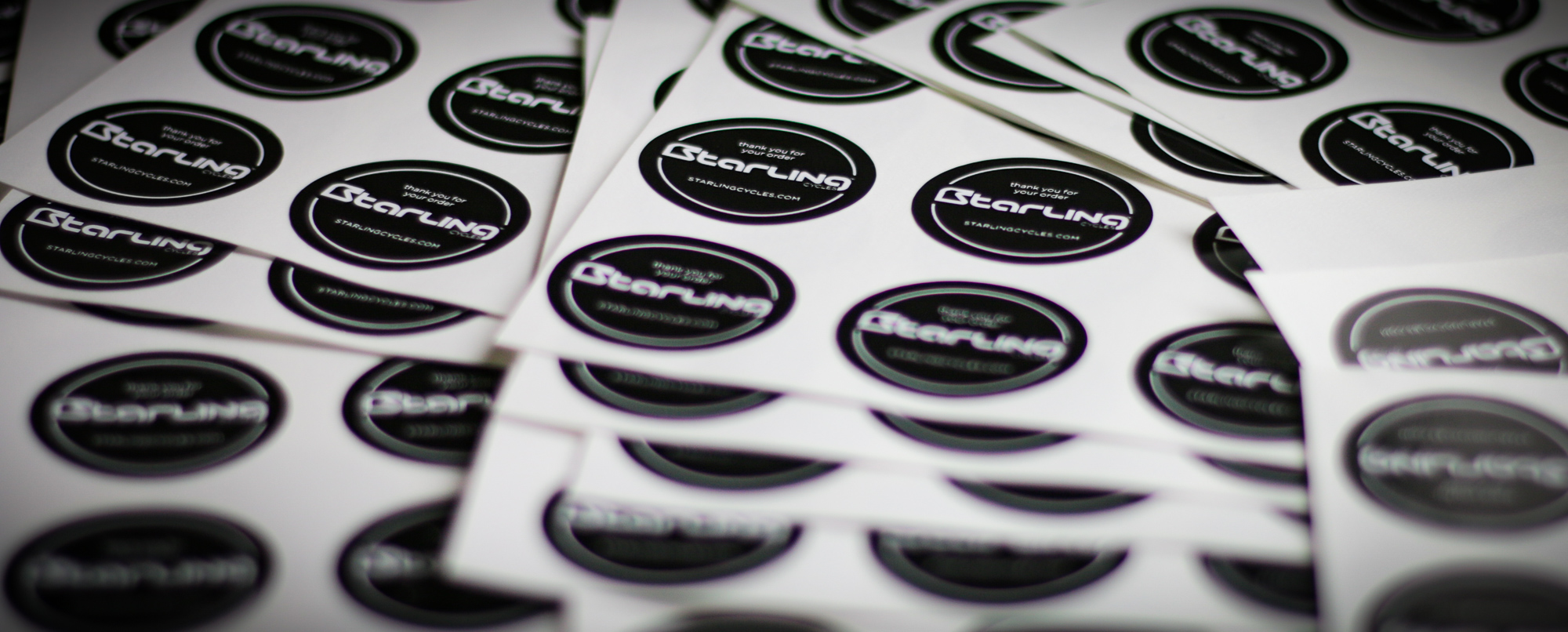 Merchandise Returns & Refunds
Returns Policy
We want you to be completely satisfied with your Starling Cycles Merchandise.
Please read the product descriptions and check the sizing charts carefully, so that we can make sure you receive the right product for you.
However, we understand that buying mail-order has some uncertainty involved. Therefore, if you find that you are not completely satisfied with your purchase, please return it within 14 days of taking delivery of your purchase, where you will receive a full refund of the original purchase price of the returned items, minus shipping charges.
Please contact us first at john@starlingcycles.com where we will issue a returns form
Goods must be returned within 14 days of receiving them
Goods must be supplied with original packaging
Goods must not show signs of fitting or use
Unfortunately, we cannot be responsible for damage or loss in the return post
Faulty goods and out of stock items
If we have made a mistake in processing your order or if, on the rare occasion, the goods are faulty then we will cover all the shipping costs of returning the item and refund you the postage incurred.
Please contact us first at john@starlingcycles.com where we will issue a returns form
We will offer to replace faulty goods with the same item, offer an alternative of the same value or a refund
If an item is out of stock, we will offer an alternative of the same value or a refund