Did you know that we can refurbish and repaint your frame for you…?
Turns out we (oops) forget to actually tell anyone about it – so – it's about time we made a little more noise.
First up, let's just say that we think a little wear-and-tear is a beautiful thing.
Our bikes are steel and single-pivot. They're meant to be thrashed down mucky hillsides, chucked in vans and hastily washed.
Ridden hard, put away wet, all that good stuff.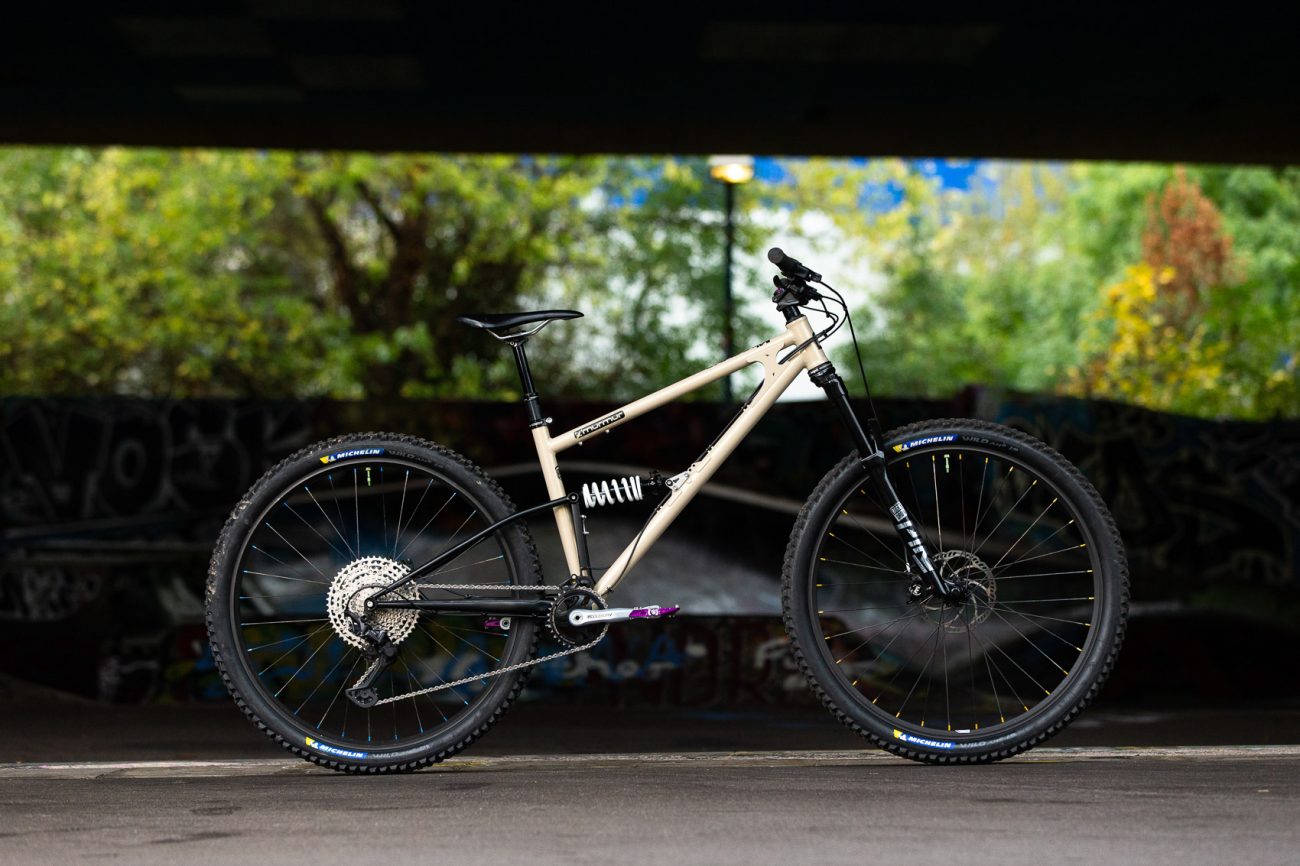 But we accept that there's a point where 'patina' can become 'looks crap'.
When things get really bad, we offer a frame repaint and refurbishment service to help get your frame back to looking and feeling good as new.
The Refurb and Repaint service offers the following:
We'll strip and repaint your frame in any current colour.
We'll replace your graphics in any current colour.
We'll replace your bearings.
We'll give your frame a check and recommend any further work that might be required.
Once your frame comes back it'll look box-fresh, will have brand new bearings and (we think) is a super good value way of getting a 'new' frame without forking out for a brand new one.
The cost of the service is £200 + VAT and shipping.
Contact us via the website first to arrange the work. We'll confirm timescales, shipping costs and any other details.
You'll then need to strip your frame down and ship it to us. Give it a proper clean so it arrives to us free of dirt. Remove the rear shock and components, including the headset, bottom bracket, chain guide, seat clamp etc.
Leave the rear axle in to protect the frame in transit.
You'll need to carefully package up your frame so it can't be damaged by the courier and ensure you take out any insurance.
Outbound shipping is your responsibility. We can provide some recommendations when you book.
And, that's it. Full details are here on our Warranty, Repair and Refurb page.